We will let you know when the next Woo Talks will be.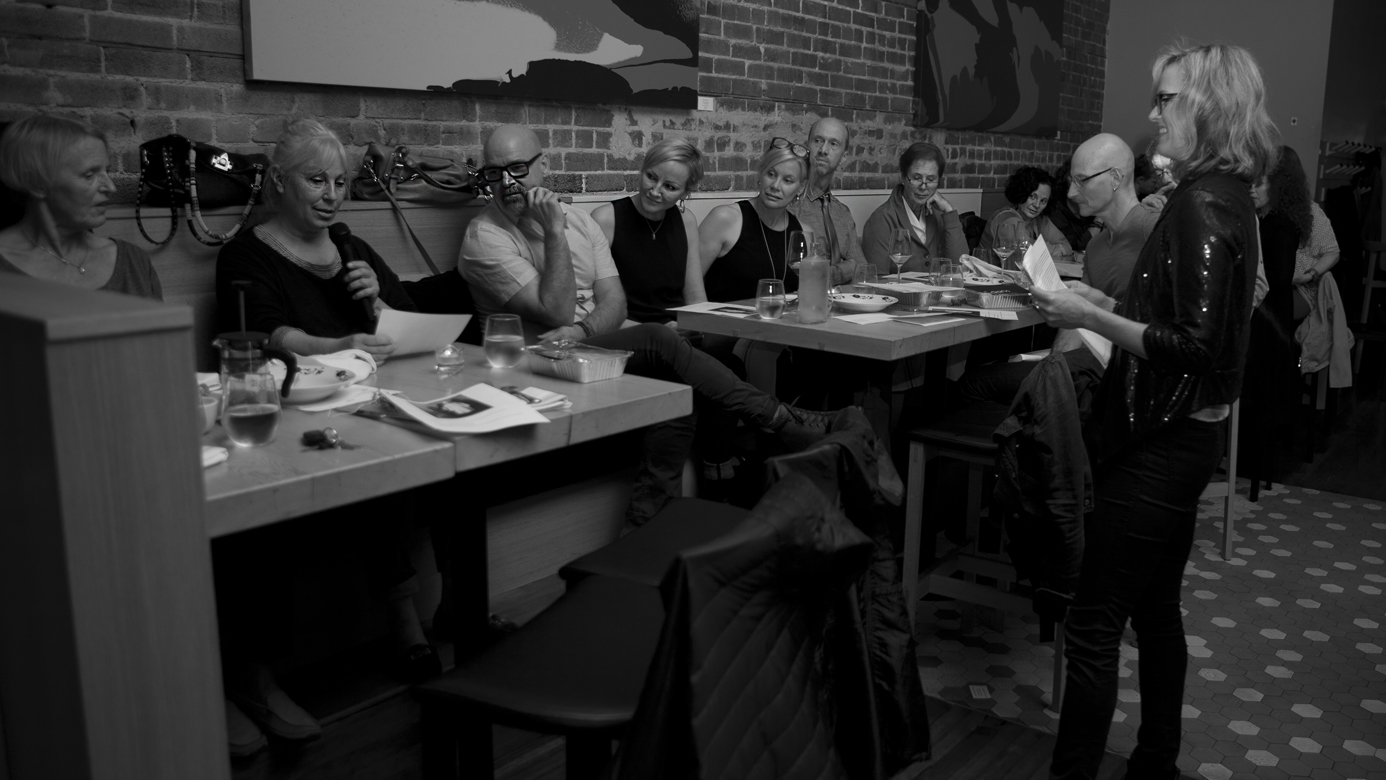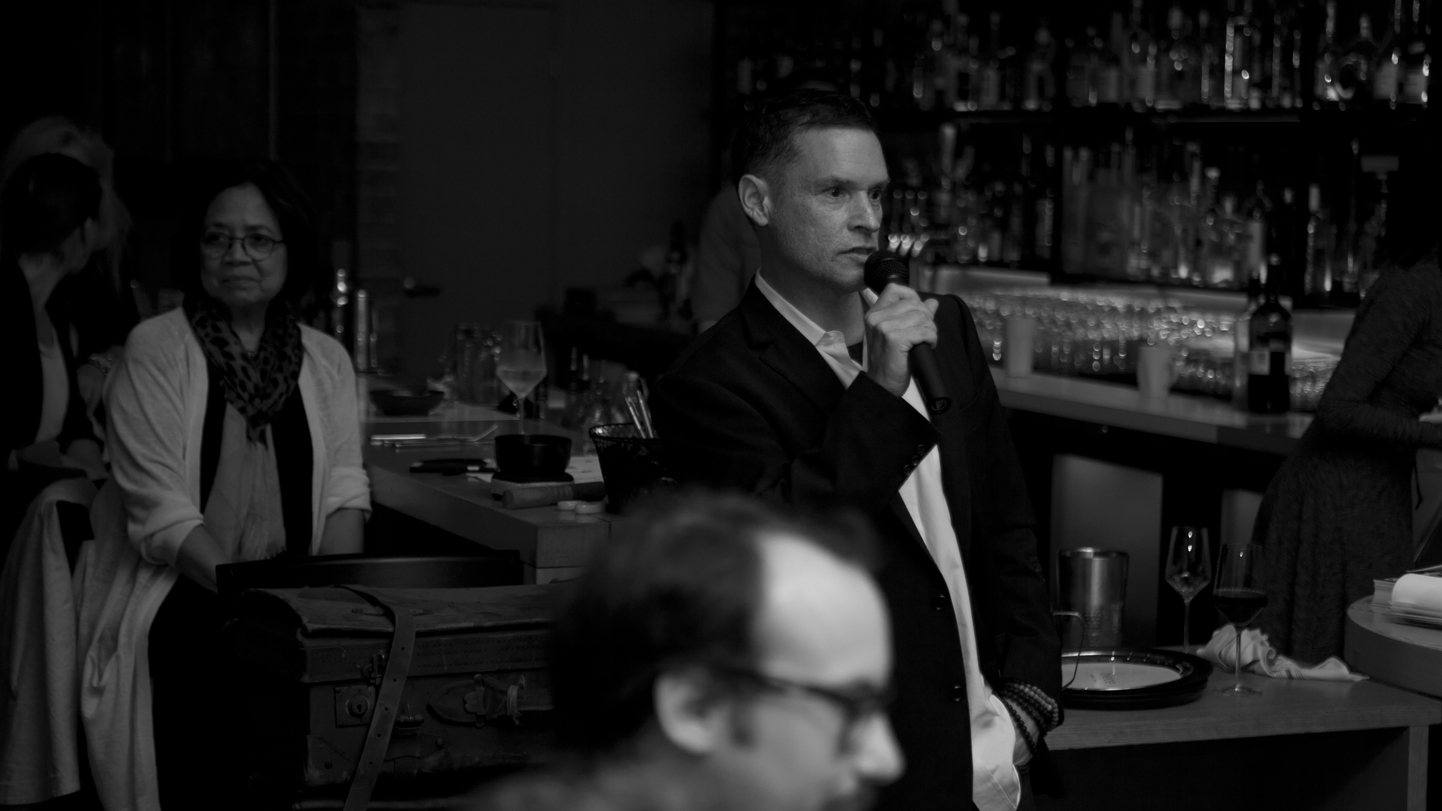 What is Woo?
WooTalks are a pop up event I host once a month at the elegant Sai Woo Restaurant in Vancouver's historic Chinatown.
Woo is not a traditional networking event, but a relationship building process where you can get to know people and let things unfold with storytelling, facilitated conversations and an opportunity to eat some delicious food.
No fluorescent lights, rows of chairs or power-point presentations or podiums. It's a technology free evening, so get ready to unplug from all your devices for 2 hours. WooTalks are a space for meaningful connections, interesting conversations, and inspired people to come together.
Think of it as grown up show and tell. Bring a friend and make new friends. We provide a snack and drink included in your ticket price and you can also order from the regular menu.
How Woo was born.
Woo was something Salli Pateman, the CEO of Sai Woo and myself conjured up after attending a TedX in Vancouver. We wondered if we might create a more intimate and interactive way of sharing inspiration and ideas, using her gorgeous restaurant space as the backdrop for the event.
If you have an interested story or idea and you are interested in speaking at one of our events, please Contact David.
The manifesto for the evenings
Each talk revolves around a one or two word theme. Talks range from 3 to 15 minutes long ( Small Talks ) The notion is simple storytelling around the theme, with each story leading to a small practical real world take away.
Each speaker brings real objects to the talks that are part of the story so the audience can interact with them. No power point presentations, no slideshows, phones or computers. This is a technology free evening for everyone. The disconnection from our devices is part of the immersive and meaningful experience Woo talks offer. Think of it as show & tell for adults.
At the end of each talk, a provocative or beautiful question or challenge for the audience will be offered by the speaker as a way to connect the story with input from the guests. Each of the groups at the tables will have an opportunity to discuss and share their thoughts and findings. At the end of the talks, there will be an audience wide Q & A and even the speakers might have questions for the audience.
The manifesto for the stories
We want stories, themes and ideas that will push boundaries, challenge assumptions and conventional wisdom and create the space for conversations that move and inspire people. We want honest, human stories that demonstrate all of us have access to an infinite pool of creativity, courage and vision.
We want personal stories that tell us something universal about ourselves and our world. We want our stories to move people to new places within themselves.. or at the very least, offer them alternative ideas that will make them ask questions of themselves and others.
The manifesto for the audience experience
Create an elegant experience and space for new people to come together and build relationships in a more old fashioned way. Facilitate conversations and personal development and find shared opportunities to help each other succeed in sustainable ways.
Ignite sparks in our guests by offering them a non-judgmental, creative and open space that welcomes the bold, the daring and the unconventional.
Woo is a pop up evening re-purposing the restaurant space into a salon. We hope to reflect a mash-up of ideas we would like to bring together. The more variety of energies, people and stories, the more impactful the space can become. Our goal is to curate the audience with an eclectic blend of personalities and people. The more uniqueness we bring together, the more we can stir people up and offer them interesting conversations and new connections. It's also an opportunity for new voices to be heard, and for fresh ideas and passions to be propagated and explored.